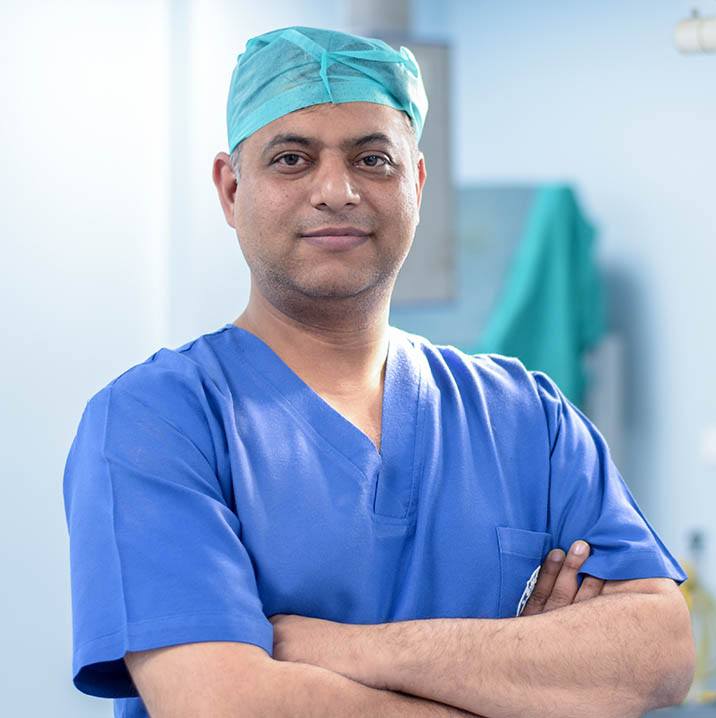 Dr. Vivek Pahuja
M.B.B.S., M.S.
Speciality

General & Laparoscopic Surgeon

Degrees

M.B.B.S. - V.I.M.S, Bellary , MS (Surgery) - GMC, Patiala

Experience

10 years of Experience

About

Dr. Vivek Pahuja is a highly skilled General, Laparoscopic and Endoscopic Surgeon, he specializes in minimally invasive surgical procedures (Basic and advance), Gastroinstestinal Surgery, Breast, Thyroid and Endoscopic procedures.

Dr. Vivek has completed his MBBS in 2008 from V.IMS, Bellary and MS (Surgery) in 2013 from Govt. Medical College, Patiala. After completing his MS he worked at AIIMS, New Delhi and latter at G.M.C Patiala.

He has participated in various training programs organized in field of Hernia, GI Surgery, Colorectal Surgery, Thoracic, Endo-Gynae Surgery and Therapeutic Endoscopy.
Currently he is working as a Consultant Shanti Madan Hospital, Muzaffarnagar, U.P.

Meet the doctor

Book Appointment

Work Days

Monday-Saturday

Off Days

Saturday Evening
Sunday Full Day

Timings

Evening: 04PM - 07PM