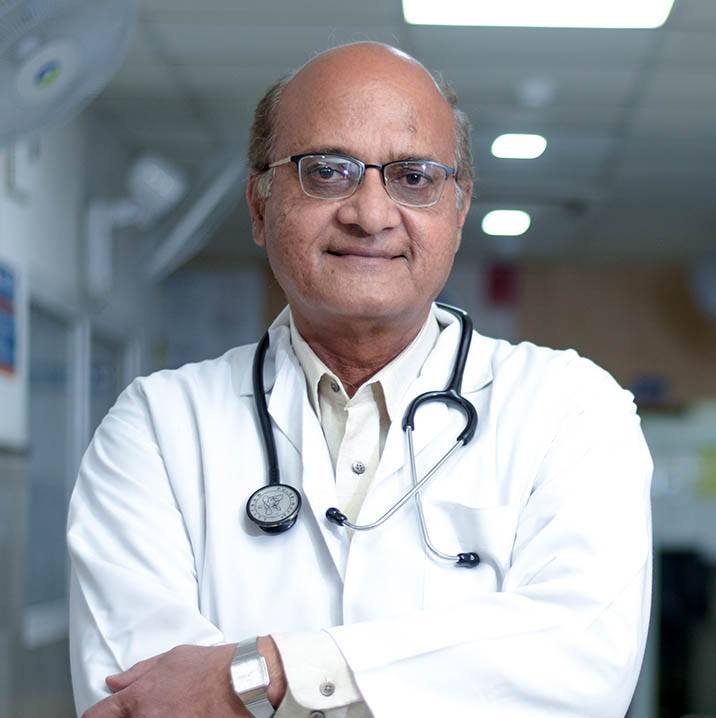 Dr. R.K. Bhardwaj
M.B.B.S, M.D. (Medicine)
Speciality

Sr. Consultant Physician

Degrees

M.B.B.S, M.D. (Medicine) - LLRM Medical College, Meerut

Experience

32 years of Experience

About

Dr. R. K. Bhardwaj MD is Senior Consultant Physician and Head of the Department of Medicine at Shanti Madan Hospital Muzaffarnagar.

He has done his MBBS and MD (Medicine) from LLRM Medical College Meerut. He has about 35 years of experience in the field of clinical medicine.

His areas of particular interest include endocrine disorders like Diabetes Mellitus Thyroid disorders, Hypertension and Cardiovascular diseases and Nephrology.

He is also looking after ICU, Dialysis and Emergency department of hospital successfully.
Meet the doctor

Book Appointment

Work Days

Monday-Saturday

Off Days

Saturday Evening
Sunday Full Day

Timings

10AM - 03PM
06PM - 08PM