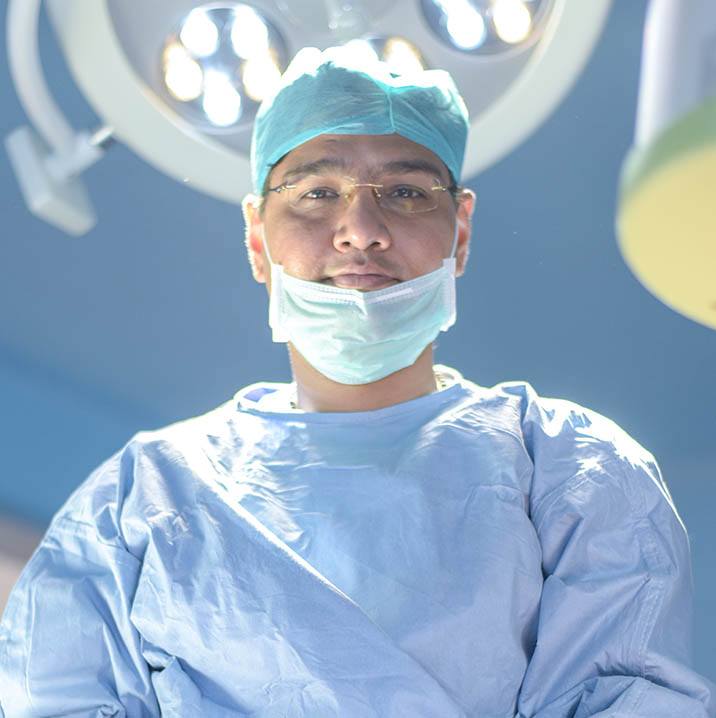 Dr. Gaurav Jain
MBBS, MS (Orthopedic) - KGMC Lucknow
Specialised in

- Trauma and Fracture treatment
- Joint Replacement Surgeries
- Back Pain Treatment
- Sports Injuries and Rehabitation
- Non-union of fracture
- Correction of deformities

Degrees

M.B.B.S - GSUMMC, Kanpur
M.S - KGMU, Lucknow.

Experience

13 years of Experience

About

Dr. Gaurav Jain is a highly qualified orthopedic surgeon with 13 years of experience in this field and training from one of the top medical colleges in the country. Updated on the latest techniques and technologies in the field.
Our hospital combines the skills of surgeons with the latest pioneering technology and medical advancements to treat all injuries and diseases of the musculoskeletal system.

Meet the doctor

Book Appointment

Work Days

Monday-Saturday

Off Days

Saturday Evening
Sunday Full Day

Timings

Evening 04PM - 07PM