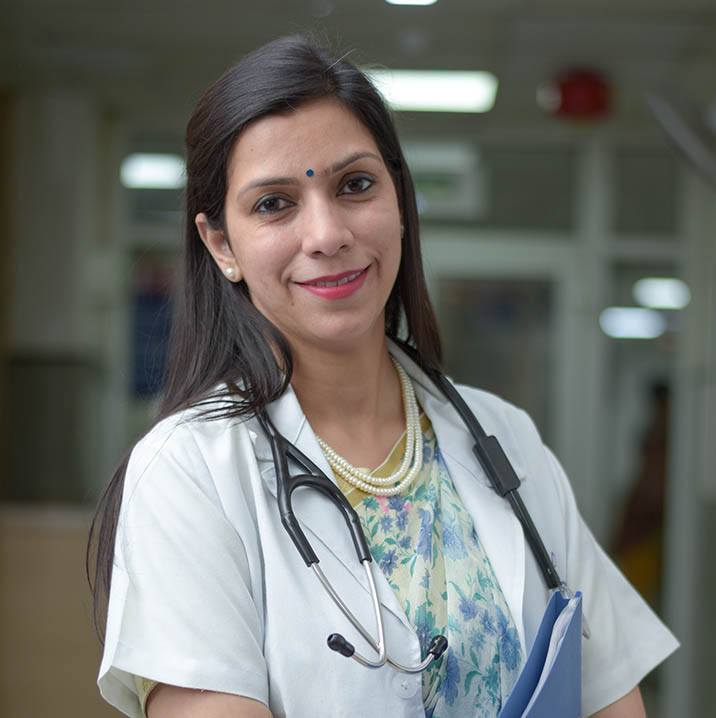 Dr. Richa Garg
Pathologist and Cytologist
Speciality

Sr. Surgical Pathologist and Cytologist

Degrees

D.C.P - J.I.M.C Davangree

Experience

12 years of Experience

About

Dr. Richa Garg completed her Post Graduate from J.I.M.C Davangree. Dr. Richa Garg is head of Pathology at Shanti Madan Hospital, emphasize upon quality work at laboratory.

Surgical and Cytology including Pap Smear is field of Dr. Richa Garg High quality equipment's and analysis laboratory along with skilled and dedicated staff ensuring quality and accuracy of laboratory result.
Dr Richa Garg is Surgical Pathologist and Cytologist at SM Path Lab and Hormone Centre (Department of Pathology - Shanti Madan Hospital).

She has special interest in field of Histopathology and Cytology. Lab is equipped with high and fully automated machineries for Hematology Biochemistry and Hormone Assays. LBC for Pap Smear reporting and microbiology cultures are being performed.

She is also the quality head at SM Path Labs and regularly carries out external and internal quality assurance by renowned institutes like AIIMS and CMC.

She has a dream of building one of the finest Pathology Lab of India.

Meet the doctor

Book Appointment

Work Days

Monday-Saturday

Off Days

Saturday Evening
Sunday Full Day

Timings

Morning: 10AM - 02PM
Evening: 06PM - 07PM