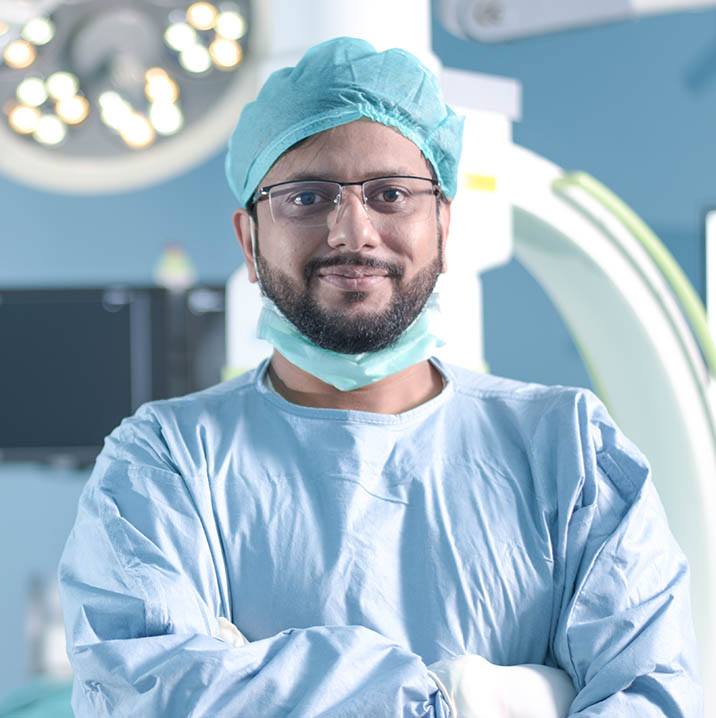 Dr. Sahaj Garg
Urologist & Andrologist
Speciality

Sr. Urologist & Andrologist

Degrees

M.B.B.S. - HIMS, Jolly Grant
M.S - KGMC, Lucknow.
M.Ch. - D.Y.Patil Medical College, Pune.

Experience

12 years of Experience

About

Dr. Sahaj Garg is a young, dynamic and well-established Urologist in Muzaffarnagar. Dr. Garg has been utilizing state of art equipment and modern technology to provide quality urological care. He owns state of art LASER machine in hospital n pioneered in doing LASER stone surgery (mini PCNL, micro PCNL) LASER Prostate surgery (HOLEP).
Dr. Sahaj Garg is currently practicing and Head of Department of Urology in Shanti Madan Hospital. He has travelled a long way, in short span of time with his compassionate and patient caring attitude.

He has done his M.B.B.S From Himalayan Institute of Medical Sciences - Jolly Grant. He did his M.S. from one of the best medical college of India K.G.M.C. Lucknow. While doing his M.S. he developed passion towards UROLOGY.

He did his M.Ch from D.Y.Patil Medical College and Hospital, Pune (Maharashtra) at a very young age of 30. He finished his super specialization but his pursuit for knowledge has not ended. He is continuously updating himself by attending conferences and C.M.E & presented research papers in various National and International conferences.

Dr Sahaj Garg's main area of interest is Renal and Prostate Surgery (LASER). He has special expertise for Reconstructive Surgeries (Urethroplasty) and Urology Cancer Surgery. He has performed thousands of Uro-Surgeries in span of 7 years.

In 2020 Dr. Sahaj Garg started world class standard dialysis unit under the vision of Dr. Vikram Kalara MD, DM (Nephrology) of Aakash Super Specialty Hospital, Dwaraka, New Delhi and Dr. R.K Bhardwaj MD (medicine) Shanti Madan Hospital at affordable price.

Meet the doctor

Book Appointment

Work Days

Monday-Saturday

Off Day

Sunday

Timings

Morning: 11AM - 03PM
Evening: 06PM - 07PM