Shanti Madan Hospital was started with the blessings of Murari Bapu Ji. Shanti Madan hospital (A Unit of Hans Nursing Home Pvt Ltd) was established in the year 1992 by Dr Pradeep Kumar.
Dr. Pradeep Kumar implemented the vision of his loving parents Late SMT SHANTI DEVI JI And LATE SRI MADAN GOPAL JI , who had a dream of a serving humanity by the means of advanced and affordable Multispeciality Hospital in Muzaffarnagar to serve the city and its surroundings. SMH is a place where all facilities are under one roof at an affordable price, and a hospital where patients apart from proper medical treatment, patient is given personal attention and care, ensuring speedy and healthy recovery.
Shanti Madan Hospital harbors enthusiastic, energetic and knowledgeable team of Dynamic Doctors who have a strong determination of giving the best treatment to their patients with best of their knowledge. Dr. Pradeep Kumar and his wife Smt Sadhana by their hard work and their parents teachings and guidance developed various super-specialties and specialties like Pediatrics, Urology, Dental surgery, Laproscopic and Endoscopic surgery Orthopaedics, Internal Medicine, Radiology and Pathology.
As one of India's foremost names in healthcare, Shanti Madan Hospital (A Unit of Hans Nursing Home Pvt Ltd) has been setting standards for the past half century.
Shanti Madan has built an outstanding legacy of touching people's lives.

Intro Video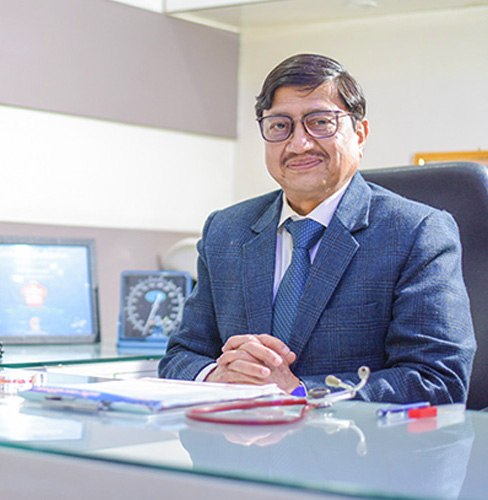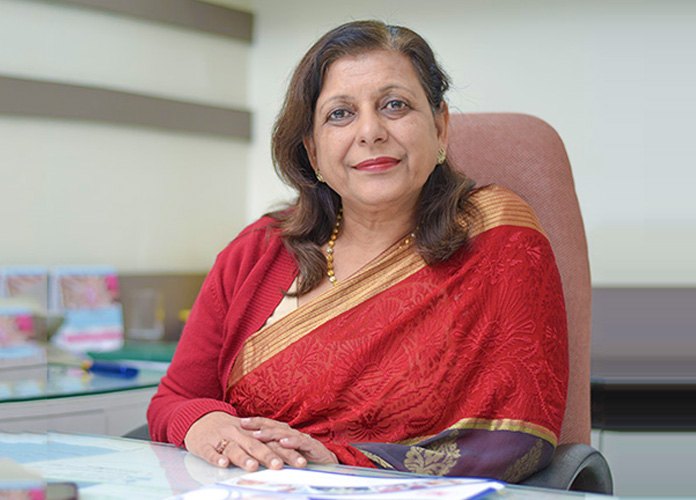 Smt. Sadhana - Smt Sadhana (MSc.) is the Managing Director of Shanti Madan Hospital. She is the main pillar of Shanti Madan Hospital. She is very soft spoken, active and visionary. She actively initiates to solve any problem in the Hospital.
Shri Pradeep Kumar - Dr. Pradeep Kumar is a renowned Pediatrician with over 35 years of rich experience. He started first in Muzaffarnagar in 1984 neonatal nursery. He has completed his MBBS from Nalanda Medical Mollege Patna and DCH from Govt. Medical college Amritsar.
Along with being an accomplished pediatrician he is also the founder and director of Shanti Madan Hospital, Muzaffarnagar. He has a passion for providing dedicated, state of art pediatric care. His field of expertise and interest include infant vaccination, growth charts with special focus on nutritional needs and dietary requirements of infants and toddlers.
Intro Video
Vision

SMH

To create a truly unique Hospital that delivers world-class healthcare with a conscience of trust.
Our

Mission

To built an outstanding legacy of touching people's lives and improvising them.
Why
Shanti Madan
At Shanti Madan, we do more than healing patients, we foster trust and faith in healthcare. With the prime focus on innovation and premium care, the plan is to make affordable and supreme healthcare accessible to all.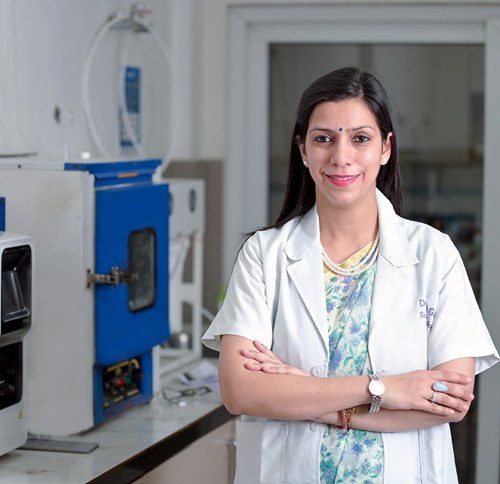 Affordable treatment - We believe in providing the best medical treatments at the fraction of a cost. We thrive on the healthy state and wellbeing of our patients keeping the costs to the minimal.
People friendly processes - At Shanti Madan, you are so much more than merely a patient. Our patient rooms, lounges, the building structure is planned to make your stay convenient. The staff is well-trained to understand individual needs and extend personalized care and support.
State of the art equipment - Bringing advanced equipment from all over the world, Shanti Madan Hospital opens new frontiers of hope and gateway to a healthy life. Brand new and advanced O.T's, Dialysis units, Dental units and best in class comfortable rooms for stay.
High survival rates - With advanced machinery and hardworking doctors, we value the importance of quality care. Through a multidisciplinary approach, we help you get cared by the best.
Flexible Options of Payment - Besides cash payment, we accept payments through multiple options, for convenience in billing and check out. You can transfer money directly to the Shanti Madan Hospital bank account, debit card, credit card, or online transfer.
We Work on the Feedback - Feel free to extend your kind and helpful feedback that makes us better. We gauge our success through patient satisfaction and happiness. Kindly drop us an email/leave a note in the suggestion box or talk directly to our patient care executives to share your thoughts.