To replace lost or damaged teeth, dental implant surgery involves the placement of metal posts that resemble screws into the jawbone, onto which artificial teeth are attached. Dental implant surgery offers a potential solution for those unhappy with their current dentures or bridgework. Dental implants are an alternative to dentures and bridgework when tooth loss limits their fabrication.
Dental implant surgery varies in technique according to the implant chosen and the jawbone's health. Getting dental implants surgically placed may be a multi-step process. Simply put, implants provide a stable platform upon which to set replacement teeth. The bone has to grow tightly around the implant for this to take place. Bone rebuilding is a slow process; thus, the treatment timeline might stretch into the months.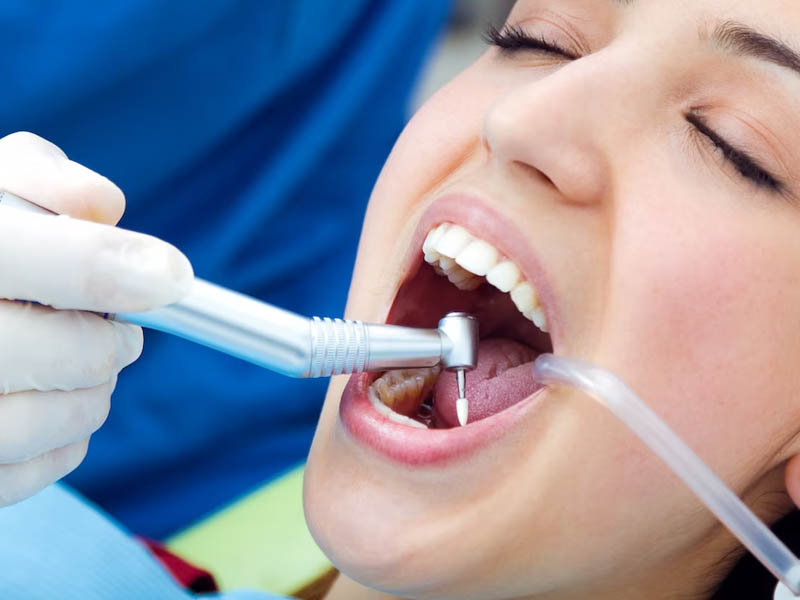 Implants in the mouth have a high success rate. The bone, however, may not be able to osseointegrate with the metal implant. Cigarette smoking, for instance, has been linked to increased risk of implant failure and problems.
Bone fusion failure results in removing the implant, cleaning the bone, and reoperation in around three months. Dr. Vaikunth Aggarwal and Dr. Saloni Aggarwal at Shanti Madan Hospital, Muzaffarnagar, provide you with the most precise treatment options.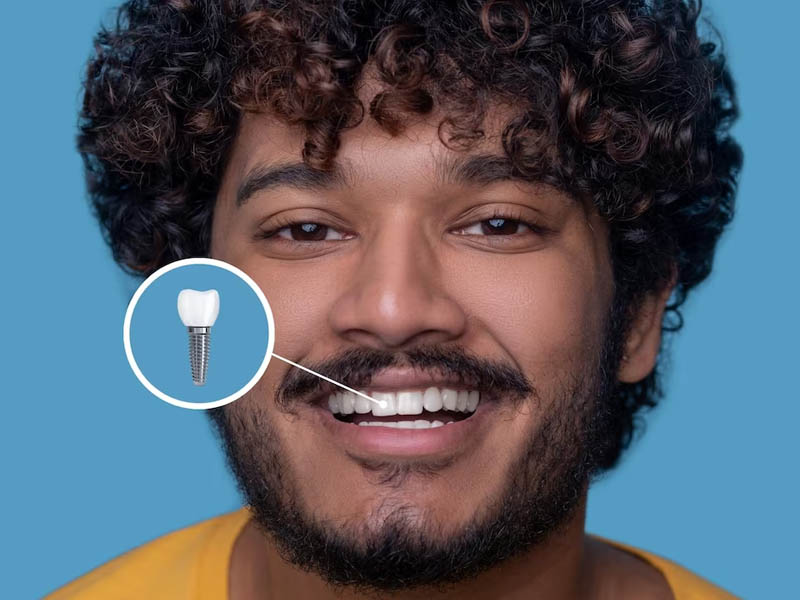 Implant supported

dentures
Dental implants are small posts with threads that replace the roots of missing teeth. A denture that is held in place by implants is a device that replaces several teeth at once. It's like a regular set of false teeth. But an implant-supported denture doesn't rest on your gums. Instead, it is attached directly to your jawbone with dental implants. Dentures that are held in place by implants make it easier to chew, eat, and talk.
If you are missing most or all of your teeth, Dr. Vaikunth Aggarwal and Dr. Saloni Aggarwal at Shanti Madan Hospital, Muzaffarnagar, may suggest getting dentures in place by implants. Implant-supported partial dentures can help people who are missing a few teeth in different places. Your dentist can tell you which choice is best for you.
Replacement of missing

or damaged teeth
A missing tooth can make a big difference in how your smile looks. Whether a missing tooth is caused by gum disease, an accident, severe tooth decay, or something in your genes, it can lead to several problems. No matter how you lose a tooth, it can change how your other teeth fit together over time and cause several problems if it isn't replaced. Sometimes you don't know how important your teeth are until you lose them. Unfortunately, teeth don't last forever. Even if you only lose one tooth, it can hurt your oral health and make you feel bad about yourself. If you are missing one or more teeth, it can affect your speech, your ability to chew your food, the health of your jawbone, and the way your teeth fit together. Several great ways to replace a missing tooth or teeth by Dr. Vaikunth Aggarwal and Dr. Saloni Aggarwal at Shanti Madan Hospital, Muzaffarnagar, can help you get your beautiful smile back.