Welcome to

Shanti Madan Hospital

At Shanti Madan Hospital, we do more than healing patients, we foster trust and faith in healthcare.
Our Story
Shanti Madan was started with the blessings of Murari Bapu Ji. Shanti Madan hospital (A Unit of Hans Nursing Home pvt ltd) was established in the year 1992 by Dr Pradeep kumar.
Dr. Pradeep kumar implemented the vision of his loving parents Late SMT SHANTI DEVI JI And LATE SRI MADAN GOPAL JI , who had a dream of a serving humanity by the means of advanced and affordable Multispeciality Hospital in Muzaffarnagar to serve the city and its surroundings.
SMH is a place where all facilities are under one roof at an affordable price, and a hospital where patients apart from proper medical treatment, patient is given personal attention and care, ensuring speedy and healthy recovery.
Read More
Intro Video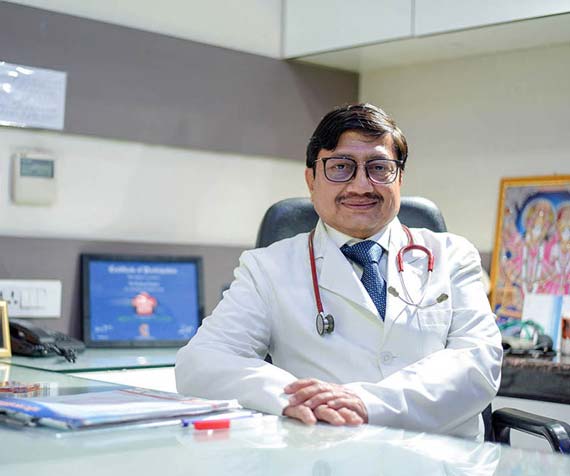 Why Choose

Shanti Madan

Hospital

The plan is to make affordable and supreme healthcare accessible to all.
Top Level Doctors
All our doctors are highly professional with years of medical experience.
Qualified Facilities
We are under the process of getting accredited by the National Accreditation Board for Hospitals & Healthcare providers (NABH)
Modern Equipment
Bringing advanced equipment from all over the world, we open new frontiers of hope and gateway to a healthy life.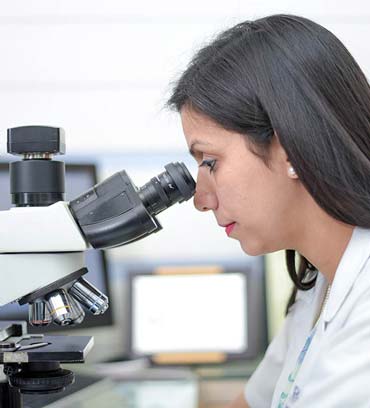 Affordable Treatment
We believe in providing the best medical treatments at the fraction of a cost.
People Friendly Process
Our patient rooms, lounges, the building structure is planned to make your stay convenient.
High Survival Rates
Through a multidisciplinary approach, we help you get cared by the best.
Our

Departments

The advanced procedures have opened new hope for patients who are suffering from life threatening diseases.
Infrastructure

and

Equipment

Regular Preventive Maintenance (RPM) of the Equipment helps to provide smooth operations.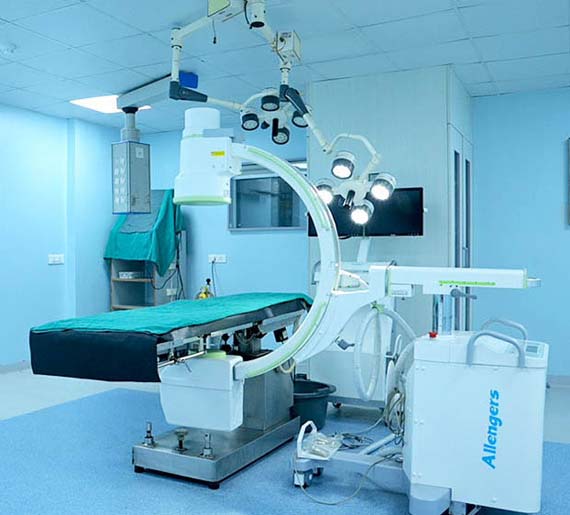 Advanced Modular O.T.
Shanti Madan Hospital has a fully-fledged Modular Operation Theatre complex comprising of two major theatres and one minor theatre. Our goal is to ensure all surgeries are conducted in an infection free environment. Stainless Steel has been used on walls, roof and doors; we have also focused on the interior light arrangements of the operation theatre. Our fully equipped modular OT has laminar air flow, Hepa filters and state of the art support facilities with advanced technologies and equipment's.
Advanced Modular O.T.

Lasers for Prostate Surgeries

Lasers for Renal Stone Surgeries

Latest Dialysis Machine FMC 4008A

Advanced Dental Setup

RCTs, Implants & Ortho Treatments

Operating Microscope

Fully Automated Laboratory

X-Ray Machine
Read More
Meet Our

Doctors

The experienced Doctors and Surgeons at Shanti Madan Hospital, Muzaffarnagar.
Testimonials
What our patients says about Hospital.
I would like to thank the doctors and the nurses of Shanti Madan Hospital for working selflessly in such a pandemic situation without any comprises in the services provided. the nurses have been very helpful throughout. Thank you Dr. Pradeep ji for your kind support throughout.

Prabal Sahni

Visit for Pedeatrition
Best multi speciality hospital with all modern and necessary medical facilities. Highly qualified doctors and staff is available.



Max Relief Physio

Visit for Kidney Stones Treatment
Best Doctor and caring staff also. Neat and clean environment.




Ruchi Saxena

Visit for Dental Surgery
Best staff ever, supportive and helpful and doctors are very kind and calm.




Shalini Bhatia

Visit for Urology